This art dates back to the mid-nineteenth century England where the famous 'Penny Black' stamps with an image of Queen Victoria was released in 1840. Within few years, children were drawn to keeping this stamp and eventually began the stamp collecting rage. As the children grew, so did their hobby and now it's become a full-fledged affair with fervent individuals.
In many countries, it is a source of revenue as there is an assortment of stamps which are run explicitly for stamp collection. The stamps produced exceed the postal needs thus making it inexpensive for the collectors to find and stock these stamps.
Some collectors invest in old and rare stamps thus making it a philatelic investment. It involves studying these rare stamps making it a tangible asset. Though stamp collection does not require any equipment but many collectors invest in fine apparatus that help them preserve, store and even inspect their collection of stamps. Some of these equipment includes glassine envelops, light, heat and humidity free boxes to store or the inexpensive stamp albums. Stamp tongs, magnifying glass are some other equipment that is used to handle and admire the stamps. These albums are also used to display the stamp collection of a proud owner.
Types of stamp collection
People store and display them in variety of styles classified by country, year, topic or size. It depends purely on the collector's personal interest. The stamps can be of animals, flora, fauna, cartoon characters, holiday, decorative, sports, eminent personalities to name a few.
These stamps can be classified as:
Definitive
These are the most universally found ones. They are printed regularly and are the most common type of stamp people collect. If the production and circulation of these stamps is stopped then they are considered rare.
Pictorial
These are country oriented. They display the lifestyle or monuments or the scenery of a particular country.
Commemorative
These are printed to mark special occasions or events. They are usually available with stamp dealers as they are sold only for a limited period of time.
Revenue
These are used in government documents and are hard to acquire.
Start Your Collection
Start collecting stamps from your own house. While you check your postal mails, just go through the stamps and keep the ones you find interesting. After some time you would get an idea about what kind of stamp collection you like to preserve. Once you get interested in this art than you could invest in certain tools for philately. Invest in specially designed stamp tongs as these prevent skin oils from coming in contact with your precious stamps.
But if you are on a tight budget, simply use albums to store your collection. Just remember to keep it free from humidity, dust, light and heat.
Follow these steps to begin your stamp collection:
The first thing to decide is whether you want to collect unused, used or both types of stamps. For the beginners it is better to start collecting with the used ones as they are readily available and are inexpensive too.
You could ask your friends and family settled overseas to send you these from their respective countries too.
A complete worldwide collection would not be feasible as it would be expensive and difficult to find plus would need hundreds of albums to store the stamps. Focus on a particular theme or country that really interests you.
Invest in stamp collecting tools & catalog to store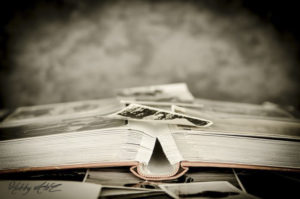 If you are pretty serious about your collection, stamp collecting instruments like stamp thongs, magnifying glass, stock book and even stamp collecting software would be useful to maintain your precious stock of stamps.
Purchase a good stamp album preferably with Scott numbering system. You could also use reference guides to get more information on stamp collection.
Now that you have started your own collection you would want to expand it and what better place than searching over the Internet. You can join the several clubs or get associated with stamp websites to get access to their collection. You could also join stamp auction sites that would let you bid for your favorite stamps.
You could also visit your local stamp dealers and buy a stack of used stamps. These could cover diverse range of topics. Keep the ones you want and sell the rest online