Scrapbooking is a hobby that relates to pasting articles, photos, magazine, newspaper clippings and other memorabilia into personalized decorative albums. Scrap booking is a growing hobby and often 'scrappers' meet on a regular basis for weekends or evenings to share tips and ideas for scrapbook ideas.
In its earliest form scrap booking was a way to blend memorabilia and journals. Scrapbooks have been created since printed material has been available.
Older style scrapbooks tended to have photos that were mounted with photo mount corners with quotes about who was in the photos and when the picture was taken. Quite often these pages would have memorabilia attached to them to make them more attractive.
If like me you are the type of person who is always taking photos and keeps memorabilia from places you visit such as tickets or receipts then scrap booking would be a perfect hobby for you to embark on.
Scrapbooks are great to improve and express your creative side as well as being something that you can store all your photos in.
It is important to use high quality materials when doing scrap booking, as your scrapbook will probably become one of your most treasured possessions due to the time you will spend on it. The most important thing to remember is always use products that are acid free.Using something that is not acid free can deteriorate and colors may fade over time.
It you are stuck for ideas, there are so many books, websites and magazines that will give you great ideas for scrap book pages, however I do think it is important for you to try and create something personal and unique as this will reflect your crafting capabilities and your own personality.
Scrap books can also be given as gifts, sometimes just looking through a pile of photos can be rather boring but choosing the best ones and presenting them on a beautiful page filled with memories will bring a smile to any one's face.
If you are new to scrap booking then you could always purchase a kit to get you started. Scrapbook kits will contain the basic supplies to create a few pages. The items you will receive will all correspond in color so you know that it will work together. Although the more professional scrapper would probably not use a kit, they are perfect for beginners and will give you great ideas where to start and what colors go with what.
Once you have created your first scrapbook page and have seen how wonderful it looks i am sure you will be as hooked on this hobby as I was. Then you can be more creative and try the 100s of techniques there is. It is also a great way to make new friends so keep your eyes out for local scrap book clubs that you could join to share tips and ideas.

Scrap Booking – An Expression of the Heart
For many years, scrap booking has become one of the most liked hobbies of people. For many, it is a passion that gives magnificent results. It is considered as a looking glass of your experiences in the past, remembering those special moments that you have experienced.
Although this hobby requires some money, still many people choose this. It is because for them, it gives joy and an overwhelming feeling. It enables them to showcase their creativity though crafts. It also gives a unique and special touch to your pictures of unforgettable moments.
For getting started with your own scrapbook, you must first remember that making scrapbooks does not require money for all of its aspects. You can make superb scrapbooks without spending so much money. Just use your creativity, ingenuity, and imagination.
Well, here are some ideas in getting started with your own scrapbook. Start it by collecting your photos. Group your photos so that you would make themes related to them. Then, have a look into your drawers if you have some postcards, old ticket stubs, and the like that might be related to your pictures. You also need a scrapbook. Simple scrapbooks are better. Make sure that it is acid-free and lining-free to preserve the photos that you will put in it. You also need basic supplies such as scissors, glues, construction or colored papers, and ribbons for your scrapbook. Remember that there is no need to buy very expensive kits and before you buy, search first your own place for some materials that you already have.
You might also want to try surfing for new and stylish layouts that might suit your preference. As we can see, digital scrap booking is a growing field on the internet and there are more designs to choose from because they create beautiful designs daily.
The secret in scrap booking is just creativity. If you want to have outstanding and original outputs, try to use different themes from different places or you might also want to try recycled items around the house! This guarantees that you have a one-of-a-kind work of art made from the heart.
Basic Steps to Scrap Booking
Some would ask," What is the basic set up of a scrap book? How do I start a scrapbook? How do you know what goes into a scrap book? What all can it consist of?" These are a few question we get asked a lot. How, when, what and where? So I hope to help you set up some basic steps to go by.
A scrap book's foundation is based on theme. Each scrap book holds a different theme. Almost like a phase in life. Does your child play sports? If so you can use sports as the theme. Starting off with, for example, basketball. You can find a good scrap book that is based on that theme. Let the book reflect what the theme is going to share with us on the inside.
The next step is to choose your pictures. When you have chosen your pictures, that's when you can start adding and choosing other things. Because your pictures are what makes the page tell the story. You can't make a layout of a page without matching it to its contents.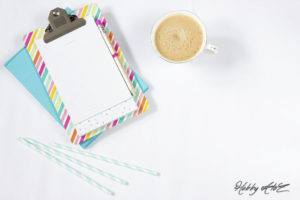 The next step is to relax and enjoy. The reason for this is because it will reflect in your work. If you like what you are doing, it will show in the pages you create. Be creative, show that you are having fun. Remember that this is your book of love. If you are feeling creative, put it on the page. Let the page reflect what you are feeling when you are looking at that moment in your life.
The next step then is to choose the layout of the page. You already have your theme, being basketball, so choose a basketball paper layout. It doesn't have to basket balls on the paper, if you don't want it to be. You can choose just a plane page, it's your call. Just remember to make it match the theme and the picture.
The next step is to add graphics. The graphics you chose to add is up to you. If you want to say something on the page, now is the time. Say the picture is of your child's first score of the ball game. You can say something like, "He shoots and he scores!", or something along those lines. If the picture says enough and you don't want to say anything, just add a sticker to reflect that theme.
The next step is to share your book with the ones you love the most. So that they can see the love that you added on every page. Remember that they have to see you enjoyed creating this book and how it is a special reflection of memories to you.
That is the steps to creating a perfect scrapbook. I hope you enjoyed reading the basic steps, and they are helpful to you.
Fun Ideas For Scrap Booking
Do you need scrap booking ideas? Do you think you've done it all? If so here are a few suggestions on topics you may not have thought about, maybe a friend or relative is tying the knot or perhaps their birthday has come around again. On each page try incorporating a little poetry relating to that special day and personality of that loved one in your life. If you don't have that poetic creativity, don't worry there are alternatives, check those cards you received for your birthday or some other memorable occasion that occurred in your life.
If you are not the one to save your cards, don't fret, there are many poetry books available that will help you out with those poetic passages. Here's another possibility, get together those old family photos, your kid's old school photographs. Those precious baby pictures, graduations, family reunions, use these photograph to record your family reunions. Use these photographs to record your family history with memorable stories or those cute things your kids may have said at that family get together that may have been embarrassing at the time but years later are hilarious memories of the past.
Are you into the great outdoors? Maybe you and your family vacations at the lake or seashore, RV, camping, etc. Look around your home, maybe you brought home some unusual shells or you picked up a beautifully colored stone as a vacation keepsake. Take these souvenirs along with a few twigs, dried flowers, leaves; items you probably find in your own back yard and you will be able to create a wonderful scrapbook of those memorable out door vacations.