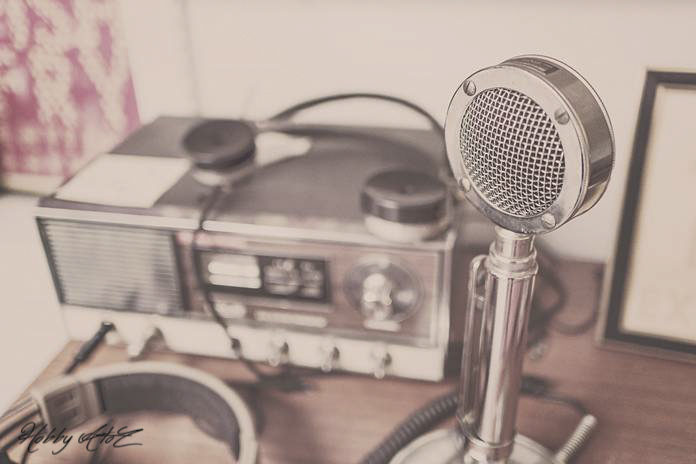 What is Ham Radio?
From jingles and hit songs, to gossip and deep conversations about aliens and politics, radio has been a popular form of media since the 1800's. But did you know, you don't need a superstar budget to start an amateur radio station yourself?
Ham radio involves a bunch of amateur radio operators that communicate via their specialist radio equipment. It's an unrestrictive way to really get your voice heard and talk about the things that interest you.
In this tutorial, you'll find a helpful introduction to amateur radio, also known as Ham radio!
Why is it called Ham Radio?
Over the years, amateur radio broadcasters have been known as "hams". It has nothing to do with the roasted pig, but instead it describes someone that is an amateur or "ham-fisted".
Whatever your age, background or income level, you too can become an amateur radio broadcaster, right from the comfort of your own home!
Why Ham Radio?
For an introduction to amateur radio and the reasons that becoming a ham is so great, check out the guidelines here.
Ham radio has a little bit of a geeky reputation, but it's a totally cool hobby (I promise!) If you're still unsure about what is ham radio and the benefits it can offer you, look no further!
It's always good to learn a new hobby! When you start with amateur radio broadcasting, it will test your technical skills, your communication skills and how you work under pressure. Expand the mind and expand your horizons!
You'll be stepping away from mainstream, commercial radio and hearing all about events from local people who are actually involved in them. You get to hear about new perspectives from individuals in a fast and reliable way.
Make some new pals! Whether you're a bit lonely or have friends lining up to your door, you can never have too many! Hammers are a unique and interesting bunch of people who can teach you about things you never knew before. Gain new perspectives on the world and share your own through your jazzy microphone.
Even hurricanes can't break through radio waves. When hurricane Sandy hit the United States, amateur broadcasters were still able to use their equipment to communicate with listeners. It became one of the only ways to receive safety advice and to contact emergency services when needed.
As well as learning about electronics and the physics of radio, you receive a qualification. You have to complete an exam to receive your amateur radio license. There's one for your wall of achievements!
How to Get Started with Ham Radio
It may all seem a little daunting at this moment, but if you're still with me and still want to become a hammer, then that's a great sign! There are some technicalities and legalities you have to take care of, but this simple introduction to amateur radio and the beginnings of your career will help.
Get a license
The first thing you have to do is acquire a license so you really can become an amateur radio broadcaster. That's what makes your station legal. You have to certify yourself with the Federal Communications Commission (FCC) (US) or the Radio Society of Great Britain (RSGB) (Great Britain). For India the Amateur Radio Operator's Certificate is awarded by the Wireless Planning and Coordination (WPC) Wing of the Ministry of Communication, New Delhi. The Licenses are really affordable, so anyone can apply.
You can choose which license you want, depending on the privileges you think you'll need for your radio station. The most common license for beginners is the "Technician Class". Before you can receive your operating license, you must complete an exam to test your current radio skills. The results are processed electronically and you receive your shiny new license! Well done!
Do your research
It's important to know all about hams and about radio in general. It's a technical field; do you know your Hertz from your RFI? Before you take control of your equipment, educate yourself with some books, online courses or face-to-face classes.
There are so many ways out there for you to become familiar with technical jargon and to fully pursue this as a hobby, you'll have to invest time and brain cells!
Buy the equipment
Wallets at the ready, because it's time to purchase the spanking new equipment for your ham studio! Okay, depending on your budget, it may not be spanking new (but it's still an extremely exciting part of the process).
Talk to people that are already in the business to find out exactly what you need for your requirements. The modern radio equipment available makes starting out much easier. Before choosing your equipment, you have to decide which frequency band you want to start out on. The most popular starting point for new hams is 2 metre, VHF band.
Here are some of the basic pieces you may want to start out with:
Headphones
Small transceiver
Microphone
Power supply
Power metre
Coax leading to the antenna
Table, comfortable chair and writing equipment
Making Money with Ham Radio
Now that you're a certified, legal and expert hammer, are you ready to make money with ham radio? It really is possible to turn your hobby into a lucrative, money-making career. That's the dream, right?!
You've developed the skills that employers are looking for. Most employers want passion, experience and lots of technical knowledge in their area. The same is true for commercial radio. Build up your portfolio and show the big guys what you can do and you may be able to land a career in paid radio!
Whenever you're ready to upgrade your equipment, think of all the new hammers starting up, just like you did all that time ago! You can turn to online classified ads and sell your used equipment for a nice price, putting the funds towards something more modern and suitable for you.
Many amateurs are able to offer their knowledge in the service industry. Hammers with RF repair skills can advertise their services to those without the know-how, and pick up some extra cash that way. Only those confident in their repair skills should take this on, as you don't want to ruin someone else's equipment even more!
Radio is an awesome tool we have available to us. Even with the advent of TV and the internet, it continues to thrive. Making money with ham radio isn't the only benefit – there really is no better way to get your voice heard and grow your confidence and communication skills!
Take the first step today and join the ham community, they're all dying to hear your first jingle and news update!